Harassment Prevention Training for Employees & Supervisors
Date and Time
Thursday Dec 12, 2019
7:30 AM - 10:00 AM PST
7:30am Check-in
8:00am-9:15am Employees and Supervisors
9:15am-10:00am Supervisors only, followed by required test

All Employees will receive a Certificate of Training valid for two years
Location
The Grand Long Beach
4101 E. Willow St.
Long Beach, CA 90815
Complimentary Parking

Fees/Admission
Members: $50
Future Members: $95
Description
Harassment Prevention Training for Employees and Supervisors

Featuring
Audrianne Adams Lee, President
HR NETwork, Inc.

California employers with 5 or more employees are required by law to provide:
2 hours of sexual harassment prevention training to all supervisors

1 hour of such training to all employee
​The minimum count of "5" employees includes seasonal and temporary hires, independent contractors and any out of state employees. Training must take place within 6 months of hire or promotion and every 2 years thereafter.

HR NETwork's Harassment Training seminar meets all the requirements of California laws (AB 1825) for supervisors and (SB 1343) for employees. The interactive components of this seminar increases information retention. Participants are exposed to real-life case study exercises.
Supervisor Training - Includes coverage on conducting investigations,

recognizing signs of sexual harassment in the workplace, and avoiding managerial decisions that

can lead to either harassment or retaliation claims.
Employee Training – We review what actions cross the line and can

lead to potential harassment charges, reinforcing what behaviors are acceptable in the

workplace and what behaviors aren't, and how to handle uncomfortable

situations so that they don't escalate into full-blown harassment claims.
Q. Per AB 1825, who is a "Supervisor"?
A. Under the FEHA, a supervisor is any individual having the authority "to hire, transfer, suspend, layoff, recall, promote, discharge, assign, reward or discipline other employees, or the responsibility to direct them, or to adjust their grievances, or effectively to recommend that action...if the exercise of that authority is not of a merely routine or clerical nature, but requires the use of independent judgment."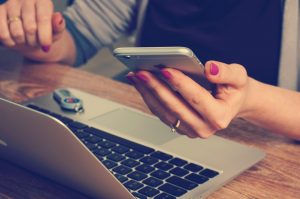 Did you miss our webinar?
They are available to watch on demand at your convenience!