WEBINAR: Growing Your Online Business
Date and Time
Monday Apr 13, 2020
10:00 AM - 12:00 PM PDT
Website
Description
Learn digital marketing strategies to grow your online brand by leveraging Google search engine optimization, content marketing and social media interactions across platforms including websites, blogs, video-sharing, review sites, and email marketing. This webinar will provide an overview of the 9 Key Areas to measure and grow your online presence as defined by David Mitroff, Ph.D. with examples from his consulting work with technology startups, restaurants, and retail clients, professional service firms and entrepreneurs.

Key Points:
o Learn the fastest ways to grow your online brand
o How to continually reach new market segments
o Create a competitive advantage through social marketing
o Learn creative ways to leverage social media platforms to build online influence

Instructor David Mitroff, Ph.D. is a business consultant, marketing expert, keynote speaker and author. David brings to the SBDC his experiences as the Founder and Chief Consultant of Piedmont Avenue Consulting, Inc. through which he provides business consulting and marketing services to create brand awareness, strengthen customer loyalty and generate new opportunities. David is a sought-after speaker on a wide range of topics from Social Media Management to the Psychology of Marketing and through his consulting, lectures, training, and keynotes has educated more than 35,000 business owners.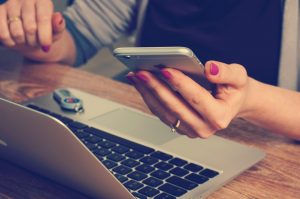 Did you miss our webinar?
They are available to watch on demand at your convenience!