Long Beach Jewish Film Festival at the Alpert JCC
Date and Time
Wednesday Nov 6, 2019 Sunday Nov 10, 2019
November 6,7,9 & 10 Check website for showtimes and details
Location
The Alpert JCC is at 3801 E. Willow St., Long Beach, (562) 426-7601
Fees/Admission
Festival passes are $65. Premiere night tickets (for the "Land of Milk and Funny") are $18 and all other single tickets are $12.
Contact Information
Dana Schneider Chanzit, Director of Jewish Life and Culture (562) 426-7601 x. 1067 dschneider@alpertjcc.org
Send Email
Long Beach Jewish Film Festival at th...
Description
The Alpert Jewish Community Center's Long Beach Jewish Film Festival is set to screen six movies this year, with highlighted themes of female empowerment and the plight of refugees. These features and documentaries run Nov. 6, 7, 9 and 10 and include talkback events. The festival is designed to build bridges, entertain and spark conversation. The public is invited and welcome.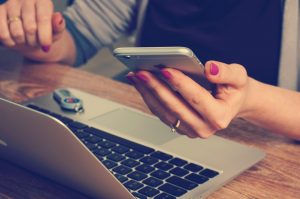 Did you miss our webinar?
They are available to watch on demand at your convenience!