Interns in the Arts - A Luncheon Benefiting Creative Long Beach Internship Program
Date and Time
Friday Mar 13, 2020
11:00 AM - 1:00 PM PDT
March 13, 2020 11:00 a.m. to 1:00 p.m.
Location
The Reef Restaurant 880 S Harbor Scenic Dr. Long Beach, CA 90802
Fees/Admission
Single tickets $75
Contact Information
For sponsorship or general questions about Creative Long Beach: Laura Nelson 562-435-2787
Send Email
Interns in the Arts - A Luncheon Bene...
Description
It's time for the Arts Council for Long Beach second annual Interns in the Arts luncheon benefiting the Creative Long Beach Internship Program! It will be held on Friday, March 13, 2020 from 11:00 a.m. to 1:00 p.m. at The Reef Restaurant. We are very excited about this year's event. This program supports California State University, Long Beach's College of the Arts and Long Beach City College students with semester-long paid internships at Long Beach arts and culture nonprofit organizations. By exposing them to a deeper understanding of arts administration and the role of arts in the community, your contribution helps shape the arts leaders of tomorrow. EXCITING NEWS!! - This year at the end of our luncheon, there will be an opportunity drawing. Grand prize is two JetBlue round trip tickets anywhere in the continental United States good for one-year. When you donate $50 on top of your ticket price, you receive one entry for the drawing. Donate $100 on top of your ticket price and get three entries. (You can still enter the drawing if you are not attending the event by making a $50 or $100 donation.) Winner does not have to be present to win. If winner is not present, they will be notified no later than March 18, 2020.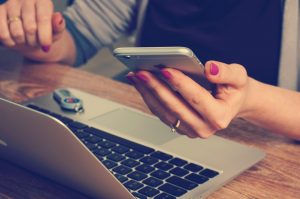 Did you miss our webinar?
They are available to watch on demand at your convenience!